MINISTER OF STATE AND GOVERNOR OF DHOFAR INAUGURATES KEY EXPANSIONS IN MURIYA'S HAWANA SALALAH PROJECT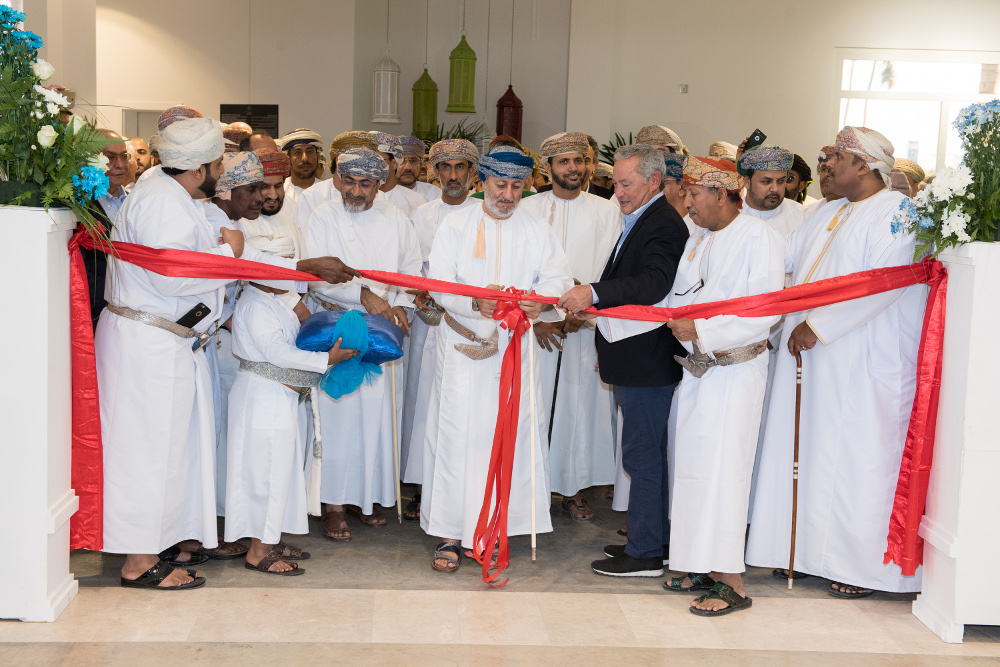 Salalah, January 10th 2018 – Held at its Hawana Salalah destination and under the auspices of H.E. Sayyid Mohammed bin Sultan Al Busaidi, Minister of State and Governor of Dhofar, Muriya officially inaugurated the world-class Hawana Aquapark, the eco-friendly Souly Lodge, as well as the addition of 120 rooms to the hotels at the destination. The commemorative event was also attended by H.E. Ahmed bin Nasser Al Mahrizi, Minister of Tourism, H.E. Mohammed bin Salim Al Toobi, Minister of Environment and Climate Affairs, and H.E. Dr. Ahmed Mohammed Obaid Al-Saidi, Minister of Health. Delegations from Muriya's parent companies ODH and OMRAN, led by Samih Sawaris, Chairman of ODH and Peter Walichnowski, CEO of OMRAN were also present. Muriya, a joint venture between Orascom Development Holding (ODH) and Oman Tourism Development Company (OMRAN), celebrated 10 years of growth and rock-solid success in the Sultanate's tourism, real estate and leisure sectors.

The Hawana Aquapark aims to create unique experiences for Dhofari locals, promote inbound and domestic tourism, and cater to international visitors. The development adds to the host of attractions available at the world-class Integrated Tourism Complex (ITC), Hawana Salalah and promises to create direct and indirect jobs for the local community in the Governorate of Dhofar.

The exclusive eco-friendly beachfront Souly Lodge was launched during the event, adding 15 bungalows to the wide variety of accommodation options available at Hawana Salalah for all guests. The destination has been organically expanding its portfolio of high-end four and five-star hotel room categories catering to diverse tourism sectors, including the newly operational 98 rooms in Fanar Hotel & Residences, and the recently introduced 22 rooms to Salalah Rotana Resort, reaching a total of 900 hotel rooms in the destination. With premium facilities such as the 4-star Juweira Boutique Hotel, a 170-berth super-yacht marina, vibrant dining establishments, and freehold real estate properties, Hawana Salalah is the ideal home away from home, spread along seven kilometres of stunning Indian Ocean coastline.